As if waiting for the new episode of Glee wasn't painful enough for us Gleek fans, Sephora by OPI decides to add another thing for us to look forward to by launching the Sephora by OPI goes Gleek Chic collection tomorrow, February 3.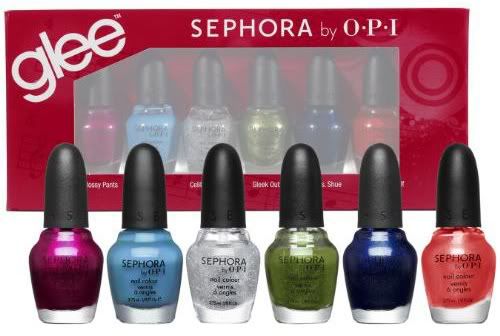 We all know Sephora offers the hottest new beauty products, and what's hotter now than this show that has earned 19 Emmy nominations and four Emmy Awards with more than 18 million song downloads? This limited edition features bold colors inspired by the show's essential elements such as its diverse cast, addictive music numbers and comedic references.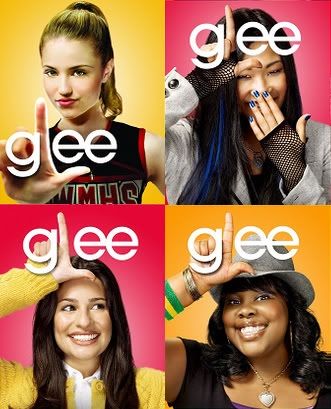 Embody the characters and show your inner "Miss Bossy Pants" (a rich raspberry) or even "Diva-in-Training" (a poppy pink). Or you can choose to "Gleek Out" (a lime, glittery green) while saying "Hell to the No" (a bold purple). You can even tell your friends that you've been "Slushied" (an opaque blue) or that you "Express Yourself to Yourself" (a shimmering coral). Of course you can even go for a "Mash-Up" (a pearlescent green-gray) or the "Celibacy Club" (a glimmering, diamond top coat). But don't forget to join in on "Sue Vs Shue" (a navy blue); and lastly, "Who Let the Dorks Out" (a peacock green)?
As an ultimate Glee fan, you should get your hands on this collection that is exclusively sold at all major Sephora locations including those inside JCPenney's. You can own these 10 new nail color shades (some which only come in a six-piece mini-set collection) and three print nail design appliqués (easy-to-apply, precut strips in different Glee-inspired designs) starting tomorrow, February 3, a few days before the launch of the special episode of Glee that will air following Super Bowl XLV this Sunday on Fox.
Also, look for a preview of the Sephora by OPI Glee polish on some of the characters in the upcoming Valentine's Day episode on February 8. Also, stop by the Sephora at Westfield Century City in Los Angeles on February 12 from 2 pm – 4 pm for the in-store launch event that will host Naya Rivera (Santana). One lucky winner will get an on-site make-over!
Be vibrant, creative and bold and bring Glee into your beauty routine!