Here in America, this past November 11 was Veterans Day, but in China, 11.11 has a completely different meaning. A celebration that first started as a way to comfort themselves for being single at various universities in Nanjing during 1990s, Singles Day is now a popular pop culture festival amongst young people in China. If couples around the world have Valentine's Day to celebrate, why can't bachelors and bachelorettes have a Singles' Day to celebrate as well? In fact, it has become one of those big moneymaking days for companies, especially the dating industry.
The date was chosen because it consists of four "ones," and of course, the number one represents singlehood. It is also known as Guang Gun Jie (translates to bare branch festival) because bare branches are supposedly symbolic of bachelors. Chinese festivals always have some sort of festive food and this one is no exception. If you see people eating four dough sticks and possibly also an egg, they may be single. The four dough sticks represent the "ones" in 11.11, and the egg is the "dot" in the middle that separates the month and the day.
This year, Chinese Singles Day was celebrated in many ways throughout China: sending e-greetings wishing others "Happy Singles Day," going out to eat with other unattached people while paying for their own meals or attending speed dating opportunities. Even animals joined in with the celebration. Partner-less animals in Shenzhen were offered their favorite food on this special day. More shockingly, the zoo in Kunming posted want ads for mates for their "single" animals on the Internet, looking to propagate the rare species with offspring.
It appears that having a Singles Day is a fun way to remind yourself it's alright to not be with someone. In fact, the slogan for this year is "Be happy alone." This branched off from a recently popular verse on the internet that says, "No burden, no nagging, no dispute, no tears – Life is short, freedom is precious." However, some seem to think it hurts to have yet another day that reminds you that you're alone. But it can potentially be the day where you find the one you've been looking for since there are many opportunities for you to meet others in the same position. What are your thoughts?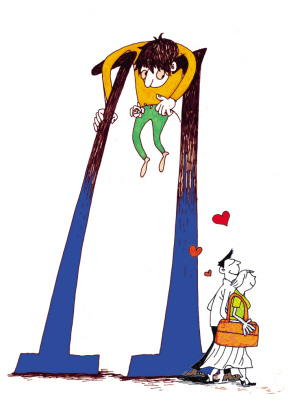 Just for fun, look at www.chinadaily.com.cn/china/2010-11/11/content_11537489.htm for various top-tens about this day!